Rental of Firefighting Equipment
RTF Services rents out firefighting equipment for temporary needs in the form of fire trucks and fire pump containers. The equipment is suitable for e.g. oil ports and large-scale industries but also for municipalities and cities.
The rental of firefighting equipment may become necessary in connection to hot work and when there is a need for a temporary increase in water capacity. This applies to for instance temporary public events, dense settlements, and holiday resorts during the summer when there is an increased fire risk due to drought.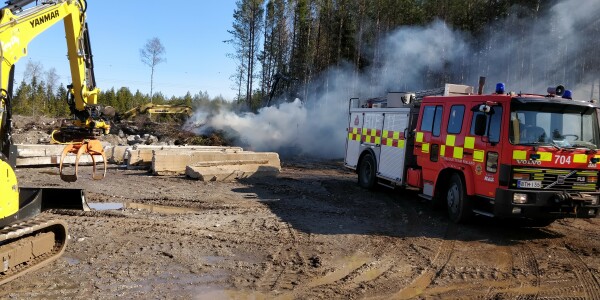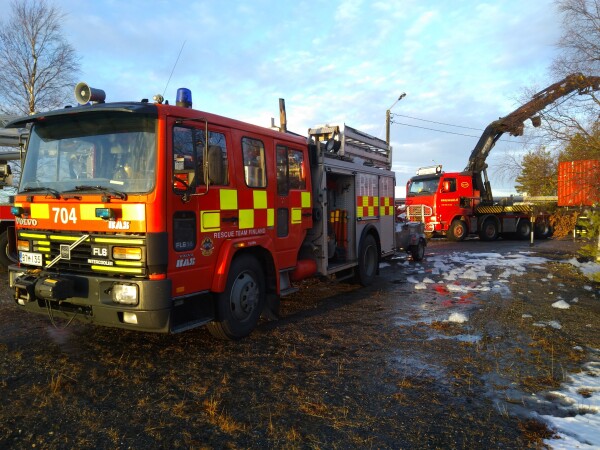 Fire Trucks
When the customer's own fire control system is out of use, fire trucks will be placed in the grounds in order to maintain fire protection. Fire trucks may also be needed in connection to hot work and when work is carried out in a place that does not have access to extinguishing water.
Fire Pump Containers
Renting out one of our fire pump containers is a practical solution when there is a need to temporarily increase water capacity. The fire pump container is placed strategically, for instance in the vicinity of a wooden house area in the summer when water must be quickly available to avoid a large fire. In cases of urgent need, such as forest fires, the container can be placed next to a lake or other watercourse to increase the capacity of extinguishing water.
Our containers are insulated and, therefore, can be used even during the winter without risk of the water freezing. All automation and other equipment inside the container are constructed by us in accordance with the customer's needs.
Read more about our diesel-powered fire pump containers here.
Do you need to rent out firefighting equipment for a shorter or longer period of time? Contact us and learn more about our different alternatives!